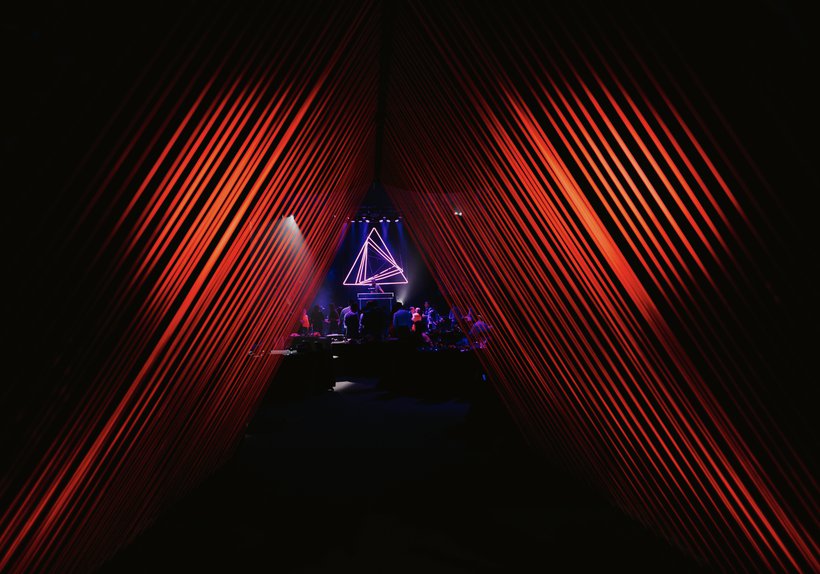 Capability
Some would say 'world building' might be an ostentatious answer to "What's your work about?" Our response to this is simple...
Have you been in one of our worlds? If you have, you'll understand the passion and professionalism that goes into creating a wholly immersive environment – where every sight and sound can be refined and reshaped into something new, different and bold.
Yes, we obsessively build worlds. It's an ethos that permeates through all of our event production work in Queenstown, backed by practical diligence, pragmatic expertise and years of stress-tested experience.
Having crafted our skills in the rock show arena, where everything has to be millimetre and decibel perfect, we now bring a big, bold and in control mindset to events, concerts, conferences and installations across Queenstown and Central Otago.
Our work combines artistic inspiration and audio-visual innovation. Sure, designing cohesive, creative worlds requires thinking outside the box. But you also need a realistic, can-do approach to placing the box (and projecting onto it).
Our technical background and imaginative acumen delivers the goods.
Approach
At TomTom it's simple
When it comes to the audience experience nothing less than exceptional will do. Only with diligent planning and testing can any multimedia event hit every mark. With an integrated approach to project management we work closely with a client's team from scoping to design to delivery.
This is hugely important to us. That's because New Zealand is a small place where reputations can be quickly grown and lost. So too is our work often undertaken in the glare of the public spotlight – so we do everything we can to uphold our good name. That's why our 'rock'n'roll' is anything but rock and roll. We don't throw screens out of hotel room windows. We instead obsess over the smallest details of audio-visual installation, programming and management.
That's how we roll.